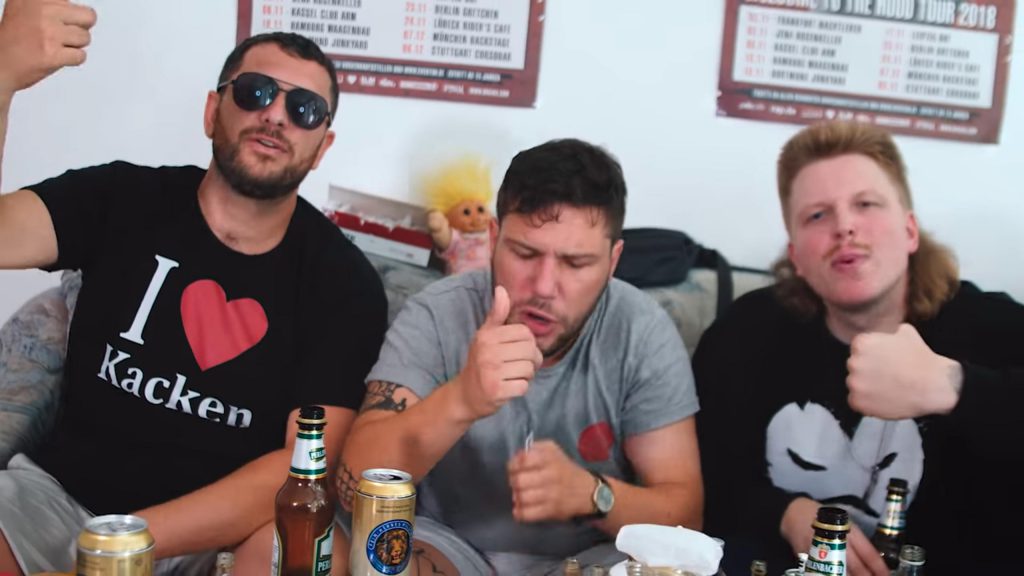 Das Triumvirat der Fließentischbesitzer versammelt sich, um ein tiefschürfendes und sozialkritisches Lied zu präsentieren. Mit anderen Wort: Finch, Bomber und Orgi reden im Song "Jacksons" übers Koksen und Vögeln.
Die drei nicht umstrittenen Rapper trällern auf einem sehr coolen Beat von Ed Gein eine Hymne auf Arschgeweihe, Viagra und Speed. Alles andere als jugendfrei.
Wer nicht genug von Orgi bekommt, der kann sich am 21. September auf sein "Welcome to the Hood" Album freuen.
Welcome to the Hood
Audio-CD – Hörbuch
Ilm Records / Porno Boss Productions / S (Soulfood) (Herausgeber)