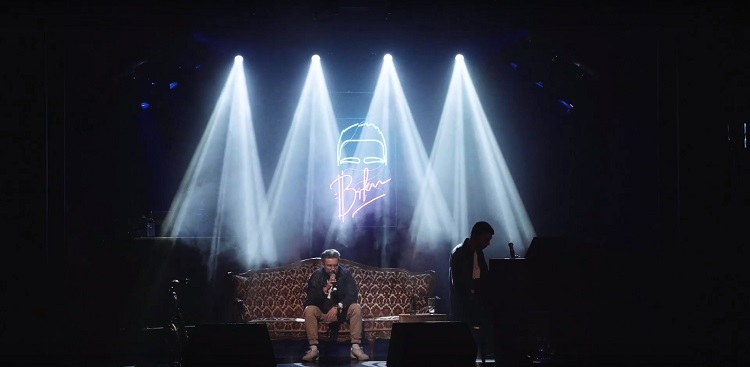 Back to the roots – Prinz Pi performt den Klassiker "Keine Liebe" mit Unterstützung von BRKN, der sich für den Beat ans Piano gesetzt hat und die akustische Untermalung liefert.
Der Auftritt war bei BRKNs Late Night Show "BRKN, Dicker!" live zu sehen.
Der Song "Keine Liebe" stammt noch aus Pis Prinz Porno-Zeiten, genauer gesagt aus dem Jahre 1998 von seinem Debütalbum "Porno Privat" und thematisiert in zorniger Battle-Manier Misstände in der Gesellschaft, Verschwörungstheorien und Rap als Ausdrucksmedium.
Als nächstes steht bei BRKN eine weitere Tour im November an. Zuletzt performte er den Song "Was kostet mich deine Liebe" zusammen mit Bausa, ebenfalls in seiner Show.